Walt Disney would be turning over in his grave if he knew how low his once-great company had sunk into the muck and mire of the world's filth. Disney has apostatized so far from anything resembling family-friendly fun that it's unrecognizable from its founding principles.
They company is now unveiling its rainbow-splattered "gay pride" collection of merchandise for kids to celebrate gay pride month with them.
For example, for $24.99 each, you can purchase a gay pride Minnie and Micky Mouse.
You can purchase rainbow-splattered t-shirts,
You can pimp your baby out during pride month in a gay-adorned onesie,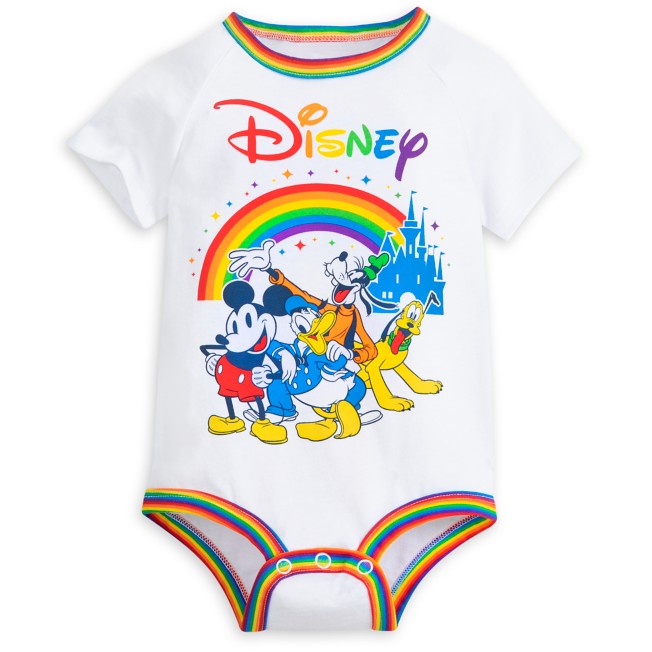 It's really sick how far this world has sunk into sexual anarchy. This is a clear sign of judgment from God and hopefully Jesus will return soon.