Woke Christianity is the newest movement in the evangelical Church that is causing a wave of division unseen and unmatched in the history of the Church since the Protestant Reformation. Led by outspoken "woke" social justice warriors — like Thabiti Anyabwile, Eric Mason, Jemar Tisby, Russell Moore, and Kyle Howard — this movement has spawned a completely new religion in and of itself.
The movement has hijacked the Christian Church, disguising itself as a gospel-centered movement calling for reconciliation, it has done nothing but create division. While there have always been denominational differences, the true Church has been united around the essentials of sound biblical doctrine and truth — until recently.
I appeal to you, brothers, to watch out for those who cause divisions and create obstacles contrary to the doctrine that you have been taught; avoid them.

Romans 16:17
These men named above are the embodiment of Romans 16:17. The body of Christ has stood on sound biblical doctrine and its historic creeds, yet these factious men are hell-bent on sowing discord. Their ideology is not derived from Scripture, but secular thought rooted in Marxism and Critical Theory — which is designed from its core to tear down society. They have rewritten the gospel to include works, which include atonement for the sins of ancestors through acts of reparations and the notion that it is sinful to be "white."
Thabiti Anyabwile — who has completely slipped into the realm of heresy — says that to oppose reparations is demonic. Worse, they have hijacked the pro-life movement — a biblical movement that calls for actual biblical justice — and have turned it into a crusade for social justice.
They are not after biblical reconciliation by any means. They are willing to turn over the entire history of the orthodox Christian Church, disposing of all of the great leaders and theologians of history, and replace it with a new "woke" theology rooted in James Cone's Black Liberation Theology.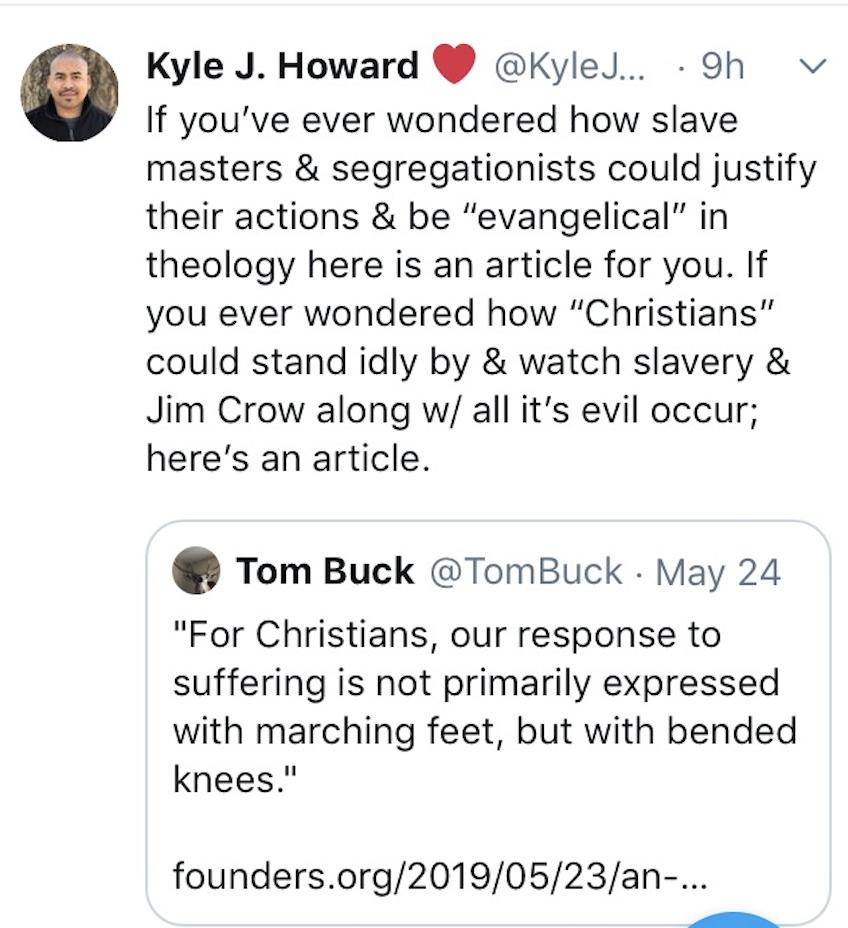 These false teachers, wolves in sheep's clothing, must be purged from the ranks of the Christian Church. Those who support them or promote them must also be held accountable. They cannot be welcomed in Bible-believing churches and they must be opposed by any who desire to be obedient to the Word of God.
But even if we or an angel from heaven should preach to you a gospel contrary to the one we preached to you, let him be accursed.


Galatians 1:8